Facilities
The building is located just next to Ritsumeikan University's Kinugasa Campus, with one story below ground and two above ground (1,370㎡)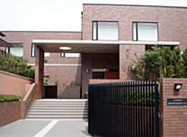 Exhibition Room
For display of historical resources from the archives of the institute or borrowed from outside, or for presenting the results of research. Also conducts presentation of database and digital data.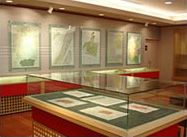 Research Exchange Room
Carries out research exchange with regions, government and corporations.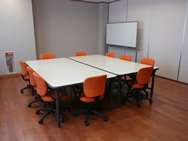 Conference Hall
It can hold lectures or research/study conferences for 50 people, and is also provided with an interpreter booth.
Records Room/Storage Room
It holds documents and records related to disasters, and important historical documents. The Storage Room regulates the temperature and humidity 24 hours a day.
In addition, we provide private research rooms for professors and project room for each research field.